Two dead, two injured in multi-vehicle crash in Richland County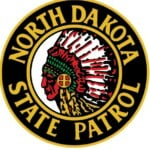 MOORETON, N.D. (KVRR-KFGO:UPDATE 3:20 PM 3/13/23) — Two people are dead after a multi-vehicle crash in Richland County shortly before 6 this morning, while it was still dark.
Highway Patrol says a 51-year-old man from Mantador stopped to help a 45-year-old man from Wahpeton who was stuck in snow drifts on Highway 13, about a quarter mile from I-29.
While the men were attaching a tow strap to the vehicle a pickup driven by 50-year-old Wade Mund of Wahpeton crashed into them, killing them.
Mund's vehicle also side-swiped another vehicle, but the driver was not hurt.
Mund was treated for minor injuries.
A passenger in the stuck vehicle, Corey Myers, suffered serious injuries.
The crash remains under investigation.
**ORIGINAL STORY BELOW**
MOORETON, N.D. (KVRR-KFGO) – A multi-vehicle crash early Monday morning on North Dakota Highway 13, a quarter-mile west of I-29.
Mooreton Fire Chief Brandon Ward said firefighters responded to the call shortly before 6 a.m. There were two fatalities.
Two others were transported to a hospital, one by AirMed and another by ambulance.
Ward said as the fire crew arrived, two passersby had already stopped and were performing life-saving measures for several of the injured.
State Highway Patrol Captain Bryan Niewind said many of the roads in that area are ice and snow compacted. The cause is under investigation.