Partial roof collapse at Duluth mall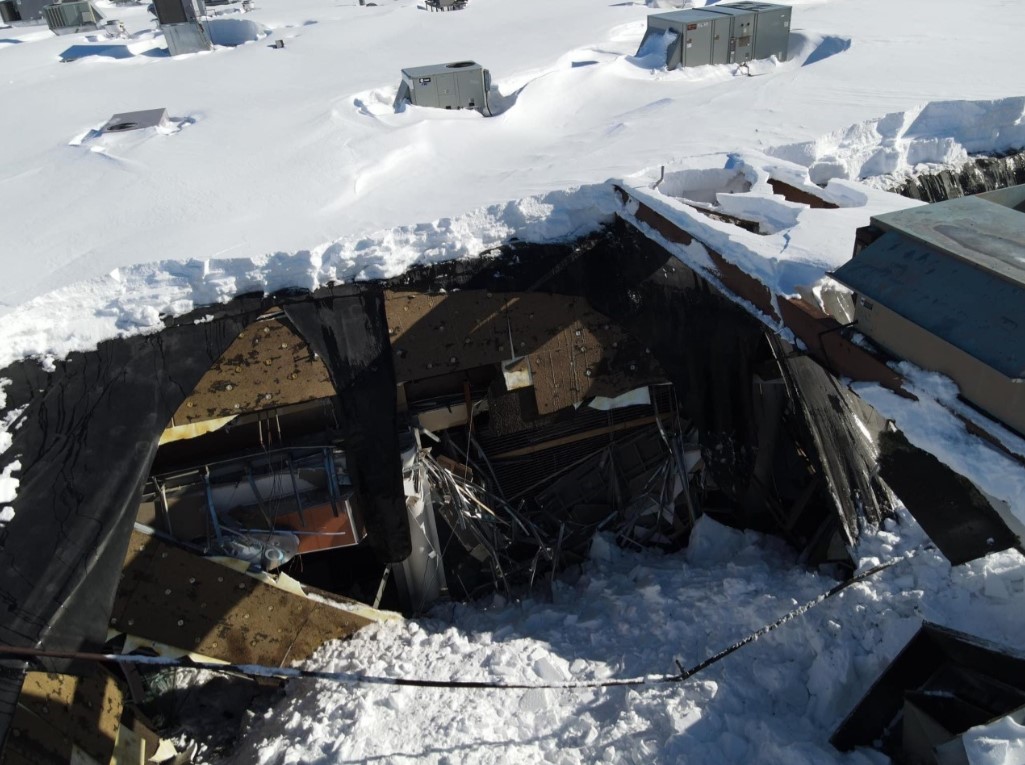 DULTUH, Minn. (KVRR) — A roof partially collapses at Miller Hill Mall in Duluth.
It was reported around 9 a.m. near Applebee's in the mall.
Crews are still trying to determine what caused this to happen.
The mall's general manager says that workers on the roof attempted to remove snow from areas, but they had not yet gotten to that part of the roof when it collapsed.
Chief Shawn Krizaj, Duluth Fire Department, says, "I do know that, uh, they regularly clear snow. Uh, this isn't the first time they sent crews up there to clear snow. They've been doing it all season long. I can't say exactly what depth there was, but I would assume just the snow from this weekend was up there."
The entire mall has been evacuated and closed, and the public is asked to stay away from the site.
No one was injured in the collapse.
PHOTO COURTESY: AJ MILLER