Several people sickened during Fargo dart tournament, police investigating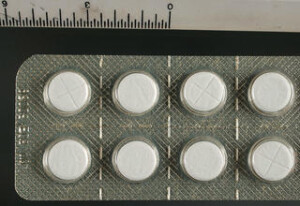 FARGO (KVRR) – Fargo police are investigating the apparent poisoning of several people who participated in a dart tournament last week.
Tournament Director Pat Baumgartner tells KVRR news that he's aware of at least ten participants who were sickened during the DakotaSota State Dart Championship at a south Fargo hotel.
Baumgartner says the victims had symptoms that ranged from stumbling into walls, falling down, passing out and amnesia.
He says at least one victim suffered serious head injuries during a fall and another victim tested positive for "roofies," a slang term to describe a date rape drug.
Clint Vetter of West Fargo said during the tournament, his wife, Sarah suddenly became disoriented. "She couldn't keep her head up," Vetter said. "Someone needs to be prosecuted."
Fargo Public Information Manager Katie Ettish confirmed the investigation, but would not provide details.
"On Wednesday, March 15, the FPD took a report related to this incident and it is currently pending investigation. There is no releasable details at this time."
Baumgartner says the tournament was held on Friday, March 10 and Saturday, March 11.
There's no word on whether any suspects have been identified.