Wild Rice River To Be Rerouted South of Fargo Starting Friday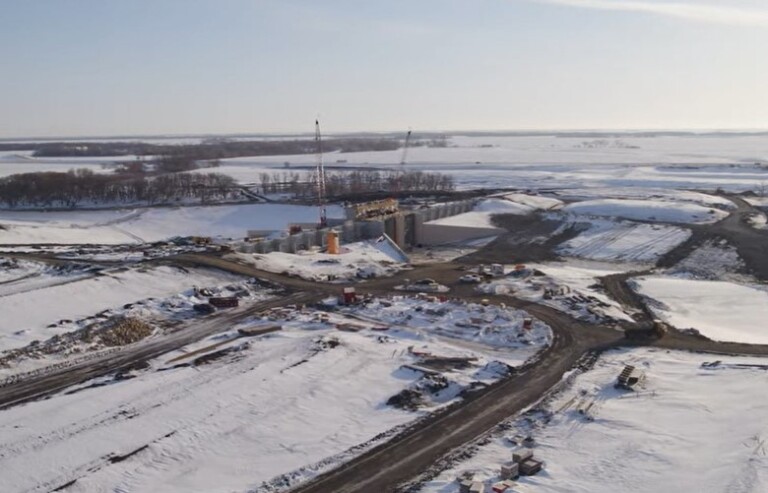 FARGO (KFGO) – After three years of construction, the U.S. Army Corps of Engineers is ready to permanently reroute the Wild Rice River.
The Wild Rice River Structure is a concrete control structure with two 40-foot wide gates. Once the entire FM Diversion Project is finished, it will help regulate river flow during flooding events. The structure is about seven miles south of Fargo.
The Army Corps said rerouting the river will allow the project contractor to complete a dam across the existing Wild Rice River channel.
Ames Construction out of Burnsville, Minnesota was awarded the $59.4 million contract for the Wild Rice Structure in November 2019.
The reroute is scheduled for Friday at 7:30 a.m.
The Red River Structure is under construction, and the Red is expected to be rerouted in two to three years, according to the Army Corps.