Burgum vetoes transgender pronoun bill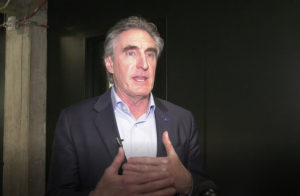 BISMARCK, N.D. (KVRR) – Gov. Doug Burgum has vetoed a bill that would have banned public schools from referring to students by pronouns that don't reflect the sex assigned to them at birth.
The Republican governor says the bill infringes on local control by removing the discretion of school boards to determine how to accommodate the needs of all students.
Burgum also says the bill could "invite lawsuits and put teachers in the precarious position of trying to determine how to refer to students without violating the law."