Blizzard warning issued as Dakotas, Minnesota prepare for powerful winter storm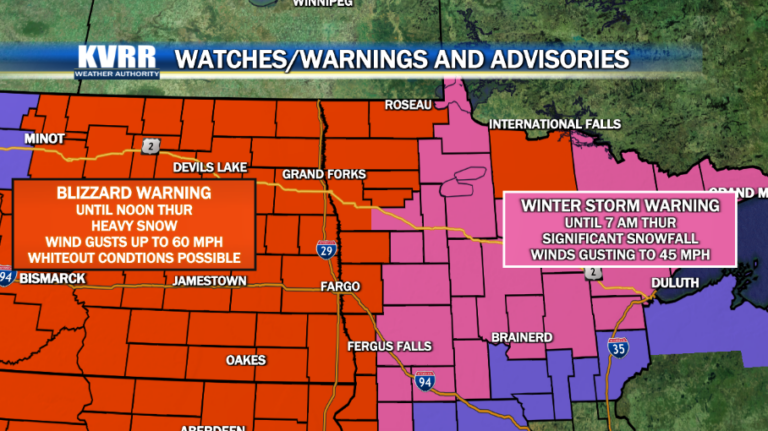 FARGO (KVRR) – A late season winter storm will make its way into the Red River Valley Tuesday, bringing heavy snow, high winds and extremely difficult travel conditions.
A blizzard warning issued by the National Weather Service now includes large portions of North Dakota, South Dakota, and western Minnesota.
Forecasters say winds of up to 60 mph are expected, along with heavy snowfall amounts.
All Fargo Public school buildings will be closed and extra-curricular activities are canceled for April 4, 5 & 6. Staff and students will transition to remote learning.
Numerous activities are expected to be postponed or canceled.  Check back here and stay tuned to KVRR Local News for updates.