Burgum declares statewide flood emergency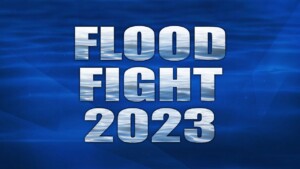 BISMARCK, N.D. (KVRR) – North Dakota Gov. Doug Burgum has issued an executive order declaring a statewide emergency for spring flooding, as warmer temperatures and heavy snowpack are expected to produce widespread flooding across the state this week and next week.
The order officially puts all state agencies, including the North Dakota National Guard, on standby to provide resources and capabilities as needed.
"Deep snowpack that's ripe for melting will combine with a rapid warmup this week to put North Dakota's flood fighting skills to the test once again, so it's essential that state agencies be ready to respond at a moment's notice," Burgum said.
"North Dakotans are experienced flood fighters, and working together with our local, state and federal agencies in a whole-of-government approach, we can overcome whatever challenges lie ahead."
Burgum says North Dakota residents are urged to prepare for flooding before it happens, including determining whether they're in a floodplain and identifying the fastest way to higher ground and which nearby roads are most likely to flood.
Flood outlooks issued by the National Weather Service point to the potential for significant river, tributary and overland flooding in the Missouri, James, Sheyenne and Red river basins, with Top 10 flood crests possible in many locations.