Bowman man accused of trying to dig up relative's grave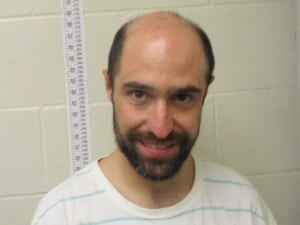 BOWMAN, N.D. (KVRR-KNOX) – Police have arrested a man accused of trying to exhume a grave site in Bowman, North Dakota.
Bowman Police say they were called to the city's cemetery on Easter Sunday by family members who said it appeared someone tried to dig up a relative's grave site.
Police say a five-by-three-foot hole had been dug about a foot deep into the decades-old site. Hand tools were found at the scene, and objects placed at the grave were reported missing.
Early in the investigation, police identified a suspect, 38-year-old Anthony Jo Partida-Breen of Bowman. He was arrested Monday afternoon on a charge of disturbing a human burial site, a class C felony.
Partida-Breen is being held without bond in a Dickinson prison.