Several Rural Cass and Clay County Roads Being Impacted By Flooding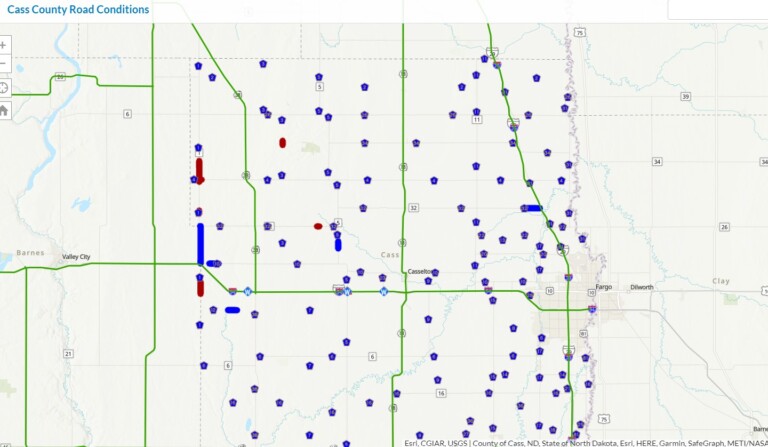 FARGO, N.D. (KVRR) — Rising flood waters have caused several road closures in western Cass County, North Dakota.
Cass Highway 1, Cass Highway 32, and Cass Highway 3 are experiencing closures at this time.
People should be aware of changing conditions on these roads.
Updates will be available at www.casscountynd.gov/roads.
For general flood related questions, please call the Cass County Flood Hotline at (701) 241-8000.
Clay County, Minnesota is also reporting a number of rural roads that are underwater and closed.
You can find more details on the county's website here.