Fargo man accused of fleeing deputy on stolen motorcycle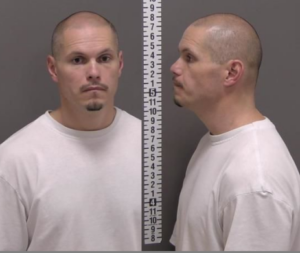 FARGO (KVRR) – A man accused of fleeing from a traffic stop on a stolen motorcycle near Mapleton has been arrested on multiple charges.
The Cass County Sheriff's Office says 41 year-old Jake C. Baumann fled from the traffic stop at around 11:30 p.m. Tuesday.
A Cass County Deputy stopped three motorcycles near Mapleton for speeding. One of the drivers, later identified as Baumann, fled from the scene. Law enforcement did not pursue.
A short time later, a deputy located the motorcycle after it crashed. Deputies learned the motorcycle was reported stolen out of Fargo.
A perimeter was established and a drone, along with a West Fargo Police K9 were deployed. A little over an hour later Baumann, along with his passenger, were located.
Bauman is being held for Possession of Stolen Property, Possession of a Stolen ID, Fleeing in a Motor Vehicle, Leaving the Scene of an Injury Accident, Refusing to Halt and Driving Under Suspension
The passenger was taken to a hospital.