Gov. Walz gives his second State of the State Address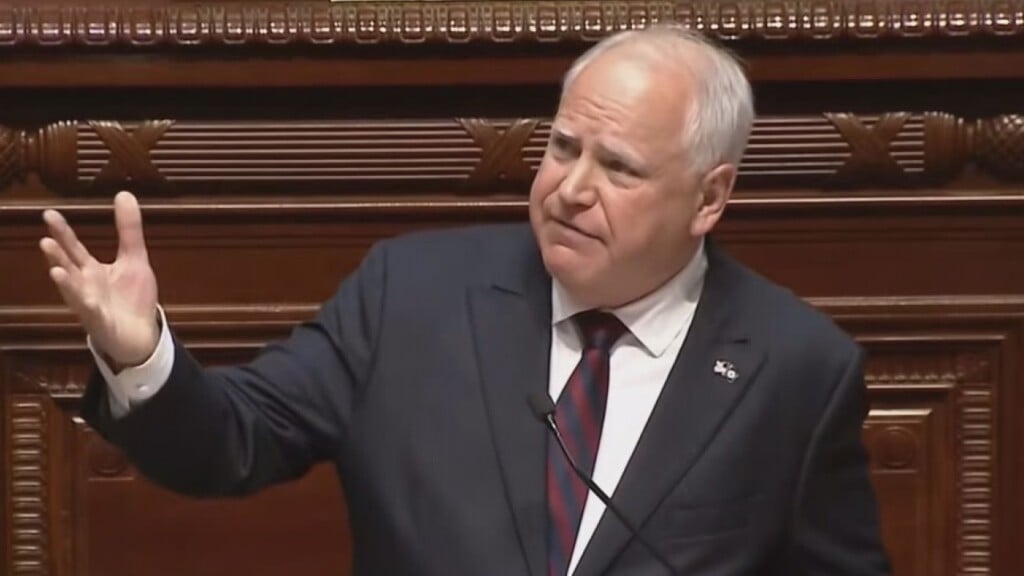 ST. PAUL, Minn. (KVRR) — Governor Walz highlights the work already done for the state of Minnesota in the past three months of his second term.
The governor gave his second State of the State Address in the Minnesota House Chamber.
Former Gov. Mark Dayton was in attendance.
Walz talked about the importance of making the state the best place to raise a family, including providing free school breakfast to every kid in the state.
He also promoted his child tax credit for families.
The governor says our strength comes our values and there's hatred and bigotry happening all across the country and around the world.
Walz says other governors are often talking about freedom.
He says, "But it turns out what they really mean is that government should be free to invade your bedroom, your children's locker room and your doctor's office. Yeah! Here in Minnesota, when we talk about freedom, we talk about having our children be free to go to school without worrying about getting shot at in their schools."
Republican minority leaders say Democrats are on a record spending spree and you are still not hearing about tax cuts, even with a massive budget surplus.