Cousin of Fallen Deputy Reads Widow's Statement in Pope County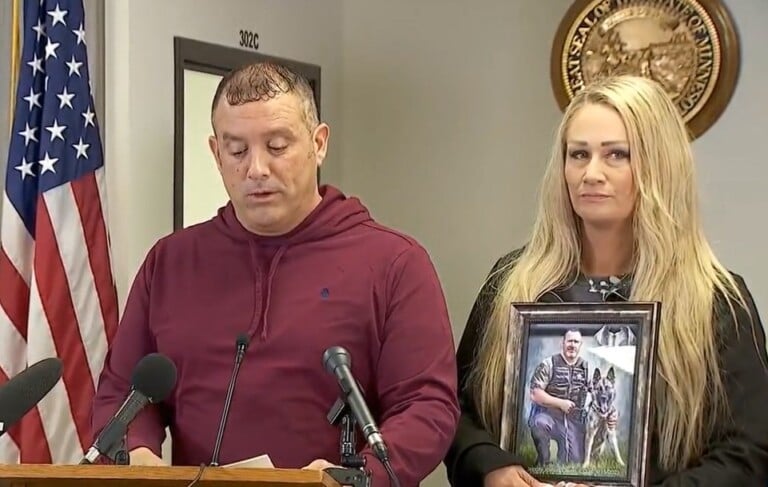 POPE CO., Minn. (KVRR) — The widow of Pope County Sheriff's Deputy Josh Owen is thanking law enforcement and the community for their support in the wake of his death.
Shannon Owen appeared before cameras but didn't speak.
Her husband and two other officers were shot Saturday in Cyrus, Minnesota while trying to make an arrest during a domestic violence call.
Owen was killed while the other officers were wounded.
In her statement, Shannon Owen said that Josh was an incredible man and devoted father.
They were together 18 years, with the last 12 in Pope County where they put down roots.
She says she is overwhelmed and angry.
"I'm angry that this happened," Josh Palmateer, who is Deputy Owen's cousin, read from Shannon's statement.
"I'm angry that his beautiful life was cut short. And I'm angry that my son's father was taken from him far too soon. It wasn't supposed to be this way. Still, I feel I must be strong for our son, for myself and for our community."
The memorial service for Deputy Owen will be held Saturday at 10:30 a.m. in the Minnewaska School Gymnasium in Glenwood.