North Dakota House fails to override veto of voucher bill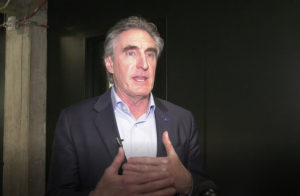 BISMARCK, N.D. (KVRR) – The North Dakota House has failed to override Governor Burgum's veto of a bill that would have allocated $10 million to provide financial relief for children in private schools.
Supporters of the "voucher bill" in the House called the veto a sign of disrespect of the process of legislation.
House Majority Leader Mike Lefor of Dickinson said the Governor's objections to the bill had already been answered. He says they shouldn't wait for different legislation on the issue.
The bill received 52 votes in support and 41 votes against overriding the governor's veto.
A two-thirds majority is needed to override.