Gov. Burgum Veto of Book Banning Bill Will Stand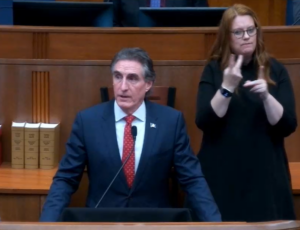 BISMARCK, N.D. (KVRR) — Gov. Doug Burgum's veto on a book banning bill will stand after the House failed to override it.
The vote was 53-41, a two-thirds majority was needed.
The bill would force librarians to review their collections for sexually explicit material.
Burgum said the bill goes too far in criminalizing potential disagreements over what constitutes material that is harmful to minors.
He says library materials have already been through a screening process to protect young people.
The Senate voted Wednesday to override Burgum's veto by one vote.
It was Burgum's seventh veto of this legislative session.
Burgum did sign a bill which prohibits books containing sexually explicit material from being kept in children's collections in libraries.
He says it only standardizes a process that is already in place and working.