Horace Council Member Stephanie Landstrom Target of Recall Election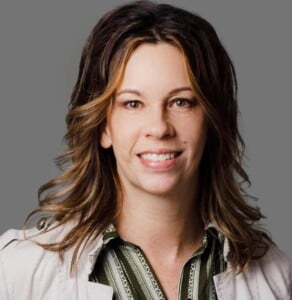 HORACE, N.D. (KVRR) — There is another recall election on the horizon in Horace, North Dakota.
A petition has been submitted and approved to recall Council Member Stephanie Landstrom.
A total of 98 valid signatures were required to initiate the recall process.
The filing deadline for other candidates is June 13.
The election will take place on Tuesday, August 15 at the fire hall.
Some people were upset in January when the council voted "not to extend" its tax abatement program for new house construction.
In 2021, council members David Fenelon and Bryan Schmidt were recalled over rising taxes.
We reached out to Landstrom for a comment and her statement we received Friday morning is below:
I am being recalled because of one policy vote I made in January not to renew a new home tax abatement.  The special interest groups behind this recall benefitted from this incentive and did not like the 3-1 vote not to renew.  This incentive provided a 2-year tax abatement on the first $150,000 value for new homes only.  It equated to about a $150 per month savings for 24 months, with the home being taxed as its full value in month 25 going forward.  Anyone who pulled a building permit in 2022 remains eligible for the abatement and anyone already approved for the abatement continues to receive it. The incentive was for new homes only, not existing homes or any commercial development.  I voted not to renew this incentive because we have explosive growth in Horace and this incentive is no longer needed.  An incentive is used to address a specific need in a city.  This incentive has produced its intended result – we are one of the fastest growing cities in North Dakota with close to 300 homes in 2021 and 2022.  For a city of 4,200 people that is amazing growth! This savings was fairly small for a new home owner, but collectively to all taxing entities on the tax bill, we were leaving an estimated 1.1 million dollars on the table over the 2-year abatement term.  That's lost money for the City, School District, Park District, County, etc.  Doing so shifted the burden to our current residents.  We needed to capture the tax dollars we were missing due to this abatement.  We are simply having the new homeowners pay the same share as the current residents for the same services from the start.  The nonrenewal of this incentive does not affect any current resident, in fact, it helps all residents by capturing the tax dollars.
Since the nonrenewal of this incentive, it's been business as usual in Horace.  We continue with strong growth in both residential and commercial sectors and in our industrial park as well.  The builders and developers continue to have strong confidence in Horace.
My role as a Council member is to review and research every issue brought to Council and to make an informed decision based on fact.  That is what I did on the tax abatement issue.  I made a policy decision based on fact.  I stand by my vote.   I believe the overwhelming majority of residents see the value in capturing the tax dollars we were leaving on the table. I plan to continue to work hard for the residents of Horace.