Puppy Found In Crate Near Dilworth Finds New Home With Clay Co. Deputies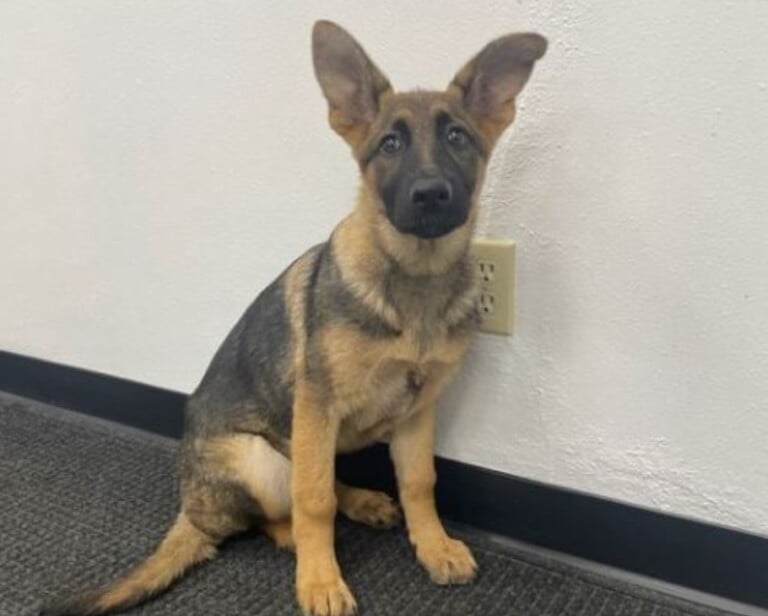 MOORHEAD, Minn. (KVRR/KFGO) — A long-eared German shepherd puppy found in a crate last month has been taken in by two Clay County deputies.
The crate was found east of Dilworth on the entrance ramp to Highway 10 from Highway 336.
A trooper called a Clay County deputy to take the dog to a vet in Hawley.
"It was dehydrated, had a couple kinds of worms, and parvo – so it needed some attention. The deputy personally paid to have the dog looked at, along with the medication," said Sheriff Mark Empting. "Instead of taking it to the pound, he took it to his home where they were able to care for the dog. While at the house, they just kind of fell in love with it."
Pleas were issued on social media but the dog's owner did not come forward.
So the deputy, who is married to another Clay County deputy, kept the puppy and named it Shiva.