Person of interest in Wahpeton shooting death charged in federal court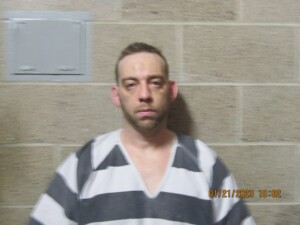 WAHPETON, N.D. (KFGO) – A man considered a person of interest in the shooting death of another man in Wahpeton last January has now been charged in federal court with having a gun as a convicted felon.

The charge replaces a similar charge filed in Richland County District Court against 33-year-old Anthony Kruger. Kruger was arrested and charged with murder in the shooting death of 40-year-old Jeremiah Medenwald.

The State's Attorney in Richland County, Megan Kummer, later dismissed the murder charge without prejudice, meaning the charge could be brought back. Kummer cited the need for more investigation in making the decision.

"The State's Attorney's Office, in the interest of public safety, feels that the sentencing guidelines and possible maximum sentence in federal court provide greater justice than the state court charges, while the dismissal without prejudice will allow this office to proceed should the federal prosecution not move forward," Kummer said.

Kruger remains in the Richland County Jail.

Police continued to ask for information from the public on Kruger between Jan. 16 and Jan. 23.

Kruger was accused of firing more than a dozen shots at the car Medenwald was driving.

Investigators said at the time that Kruger and Medenwald had been together at Dakota Magic Casino near Hankinson prior to the shooting.