Fargo's City Engineer Selected For A New Position: Assistant City Administrator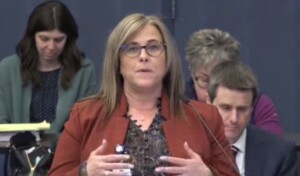 FARGO, N.D. (KVRR/KFGO) —  Brenda Derrig has accepted the offer to become Fargo's new Assistant City Administrator and her selection has been approved unanimously by the City Commission.
Derrig, who is currently the city engineer, was among 42 applicants for the job.
Former Assistant Administrator Mike Redlinger took over the top job from Bruce Grubb who retired in 2022.
Derrig will be paid $204,000 a year.
She beat out the fire chiefs of Fargo and West Fargo and the Dilworth city administrator for the job.