Two People Killed In Saturday Morning Crash in Mahnomen County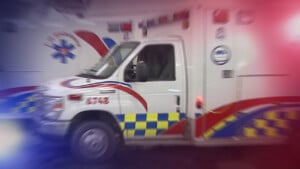 MAHNOMEN CO., Minn. (KVRR/KFGO) — Two people are dead after a two-vehicle crash in Mahnomen County around 11 a.m. Saturday.
Sheriff Josh Guenther identifies the victims as 74-year-old Arlo Lampton of rural Twin Valley and 86-year-old Jean Nelson of Waubun.
A witness reported that Nelson failed to slow or stop at the intersection of County Road 6 and 140th Avenue South of Mahnomen where the two SUVS collided.
Guenther says Lampton's wife, 64-year-old Kathryn Lampton, was airlifted to a Fargo hospital.
Her condition is not known.