Your Water Might Look Different For Awhile As Hydrants Are Flushed in Fargo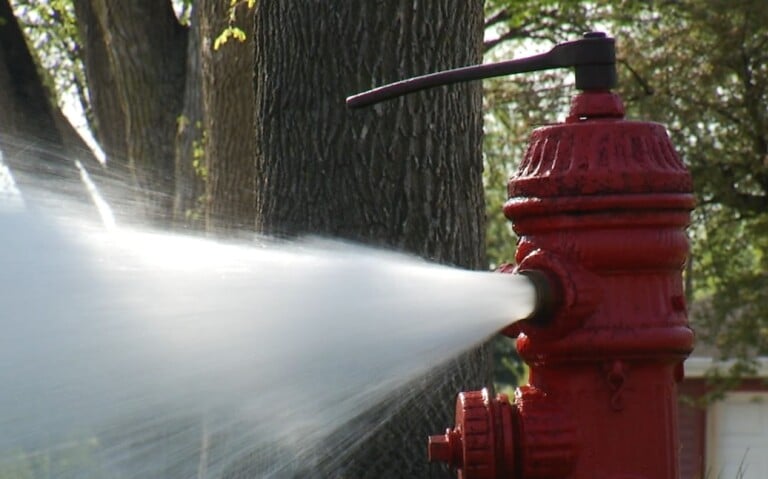 FARGO, N.D. (KVRR) — If you live in Fargo and notice a sudden change in your water, just let it run awhile.
City crews are in the process of doing hydrant flushing and inspections.
During the flushing process, it is not unusual for iron oxide to become dislodged, which can result in water discoloration.
It usually clears after letting the tap water run for a few minutes.
If you notice rust deposits on your laundry, the city has a small packet of detergent that will remove it from clothing.
You can call 701-241-1469.
Crews have around 7,400 hydrants to check and make sure they are in good working order.