Feds charge man for theft of ruby slippers from 'Wizard of Oz'
THE SLIPPERS WERE STOLEN FROM THE JUDY GARLAND MUSEUM IN GRAND RAPIDS, MINNESOTA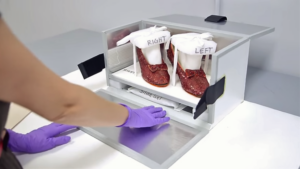 FARGO (KVRR/AP) – A federal grand jury has indicted a man in connection with the 2005 theft of a pair of ruby slippers from the Judy Garland Museum in Grand Rapids, Minnesota.
Court documents says Terry Martin is charged with one count of theft of major artwork. The Associated Press reports Martin lives about 12 miles from the museum in Grand Rapids.
Prosecutors say Martin stole an authentic pair of ruby slippers worn by Judy Garland in the 1939 film, "The Wizard of Oz." At the time of theft, the slippers were insured for $1 million but current fair market appraisal value the slippers at $3.5 million.
The slippers were recovered by the FBI in July 2018. They are one of the four remaining pairs and are widely viewed as among the most recognizable memorabilia in American film history.
The U.S. Attorney's office in Fargo is prosecuting the case.