JUUL And Altria To Pay MN $60.5 Million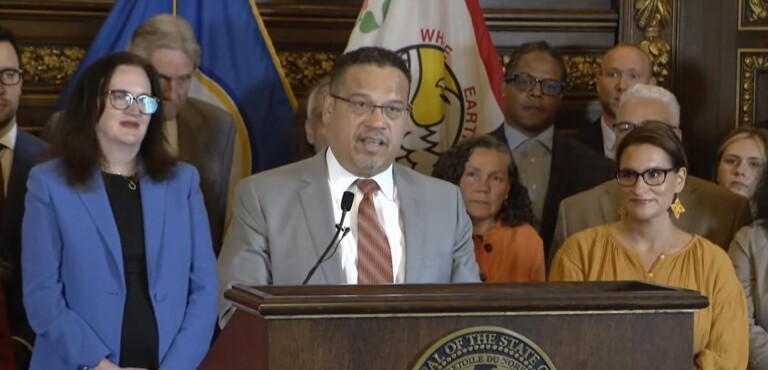 ST. PAUL (KVRR) — Minnesota Attorney General Keith Ellison announcing the state will receive $60.5 million over seven years in a settlement with e-cig manufacturer JUUL and tobacco marketer Altria.
The settlement requires JUUL to pay more than one third of the settlement within 30 days, and 60 percent within the first year.
The funds can then be dedicated by the Minnesota Legislature for further tobacco use mitigation.
The settlement is the result of a lawsuit filed by the state over the vaping epidemic.
It was reached one day before closing arguments were scheduled at trial last month.
"But attorney general you have certainly earned your tagline today as 'the people's lawyer'", Gov. Tim Walz said as those assembled applaused.
"This is the hard-core work that an attorney general office does to protect the citizens of Minnesota on so many fronts."
JUUL has settled with several other states including a $175 million payout in California and $113 million in New York.
Ellison says Minnesota's settlement will be the largest per capita in the country.