Prosecutors, defense attorneys ask judge to remove Rodriguez from death row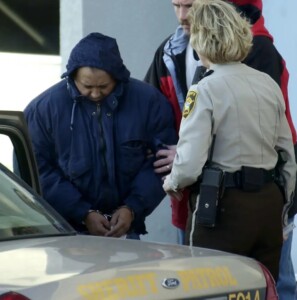 FARGO (KVRR) – Federal prosecutors in Fargo and attorneys for Alfonso Rodriguez Jr. have started the process of removing Rodriguez from death row.
In March, Attorney General Merrick Garland directed U.S. Attorney Mac Schneider to withdraw the notice of intention to seek the death penalty against Rodriguez, who was sentenced to death in 2006 for the kidnapping and killing of Dru Sjodin.
The documents filed Tuesday in U.S. District Court in Fargo formally request a federal judge to re-sentence Rodriguez to life in prison.
"The United States of America, by Mac Schneider, United States Attorney for the District of North Dakota, and Alfonso Rodriguez, Jr. ("Rodriguez"), by counsel Victor Abreu, moves the Court to modify Rodriguez's death sentence to a sentence of life imprisonment" the attorneys wrote.
"Because life imprisonment is the only sentence available, the parties agree the Court should modify Rodriguez's sentence in a written order without holding a hearing."
Rodriguez will not be eligible for early release. "What we know for certain is he will be sentenced to life in prison and that he will draw his last breath in the Custody of the Bureau of Prisons.
North Dakota Attorney General Drew Wrigley was the U.S. Attorney who led the prosecution against Rodriguez. Wrigley has said Garland's decision not to pursue the death penalty against Rodriguez is "a grave affront to justice and to the hearts and souls of all who loved and cared for Dru Sjodin."