Minneapolis Man Arrested For Stealing Weapons From Fergus Falls Sporting Shop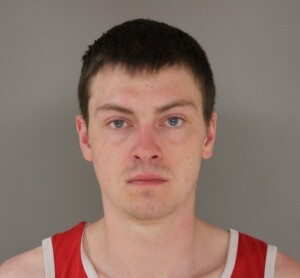 FERGUS FALLS, Minn. (KVRR/KFGO) — A Minneapolis man is accused of taking guns from JK Sports in Fergus Falls.
26-year-old Cole Michelson is charged with 1st Degree Burglary with Dangerous Weapons and multiple counts of Felony Theft Involving Firearms.
The burglary happened early Monday and Michelson was arrested later the same day.
A total of nine firearms had been taken during the break-in with an estimated value of around 12 thousand dollars.
They were all recovered.
The extent of damage caused at the business during the burglary has not been determined.