City of Fargo fires finance director
An investigation found that Terri Gayhart lied on her job application about staff conflicts at previous jobs, lacked leadership and communication skills, and violated the city's conduct and ethics policies, among a litany of other concerns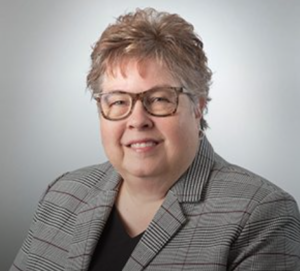 FARGO (KFGO/KVRR) –  The City of Fargo has terminated its Director of Finance less than one year after she was hired after an investigation found that Terri Gayhart lied on her job application about staff conflicts at previous jobs, lacked leadership and communication skills, and violated the city's conduct and ethics policies, among a litany of other concerns.
Gayhart took over as the city's Finance Director on May 23, 2022, after an executive search by the firm Baker Tilly.
An Investigation Summary Report issued by City Administrator Michael Redlinger, the city's Director of Human Resources Jill Minette, and two other Human Resources employees says within a month of Gayhart's start date, various employees started reaching out to Human Resources for advice about how to communicate with the new Director and relaying concerns about her.  By December the city's longtime Finance Manager had quit her job, citing Gayhart's leadership as the primary reason for her departure.
Redlinger and Minette met with Gayhart twice in February of this year to discuss employee concerns about her. In early March, Finance team members requested a meeting with Redlinger to discuss Gayhart's lack of professionalism and communication, and her poor leadership, and by the end of March, after consulting with Mayor Tim Mahoney, Gayhart was informed she was being put on paid administrative leave in order for Redlinger and HR to conduct a thorough investigation into the allegations of a toxic work environment.
In the report's summary of the investigation's interviews, members of of the Finance Team reported dreading coming to work due to the work environment that Gayhart had created. They said she alienated certain members of the team she did not get along with or felt threatened by. Some reported feeling threatened by her behavior of standing over them while they were seated at their desks and speaking to them in a raised voice when she was upset. Finance team members said Gayhart played favorites and had conflicts only with female members of the staff. They reported that she spoke inappropriately to vendors, called some employees insulting names, and made disparaging comments about an employee's physical appearance. They said she questioned the qualifications of a top candidate for Assistant Finance Director because she didn't personally like her.
In her interviews with investigators, Gayhart acknowledged feeling threatened by some employees and that she did like engaging with certain employees who were more easy going but denied that she'd spoken to employees in a threatening or obnoxious manner.
Finance employees also complained of Gayhart's seeming disinterest in what they did on a daily basis, and their limited interactions with her, including Gayhart's frequent absence from meetings she was expected to attend, including meetings of the Mayor's cabinet. They said she regularly would not respond to emails.
The report summary said Gayhart misrepresented past work conflicts in a due diligence form she completed as part of her application process and background check by the search firm Baker Tilly.
The findings portion of the investigation says that while Gayhart is an "experienced financial professional" with "strong technical knowledge and experience in government accounting," she failed to engage with staff and develop professional relationships with them and failed to support her entire team by neglecting to interact with some employees and alienating those with whom she had a conflict.
The investigation found that despite a number of performance discussions with City Administration and HR, Gayhart's behavior did not improve, and that she violated the City of Fargo's Employment Policy on Conduct and Ethics by "failing to treat members of the Finance Team respectfully."
The city's Chief Communications Officer Gregg Schildberger issued a brief statement Thursday night which read, "As a result of the findings of the investigation, Terri Gayhart's employment with The City of Fargo was terminated on May 17, 2023."