Air Quality Concerns Locally As Wildfires Burn Out of Control in Parts of Canada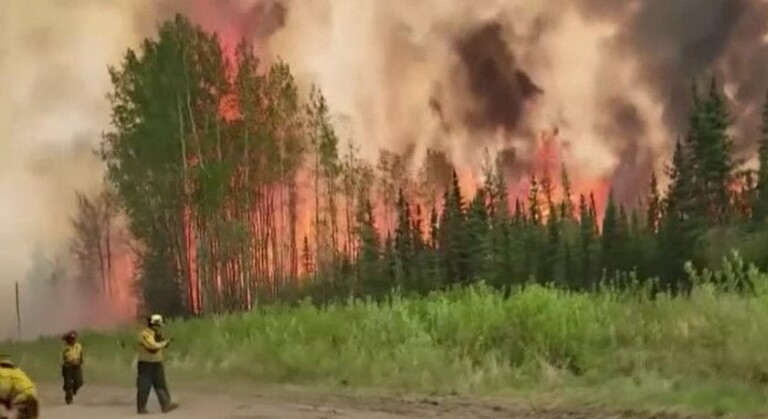 ALBERTA, CANADA (KVRR/FOX) — Firefighters in Alberta, Canada are dealing with out-of-control fires as a result of abnormally hot and dry weather.
The wildfires have been going on for weeks and more than 10,000 people have been forced to leave their homes.
There's extensive property damage to both homes and businesses in the region.
There is also a growing concern the country's energy production might be under threat as a result of the fires.
Several oil and gas companies have been forced to periodically stop production in Alberta due to fire-related risks.
Strong winds are expected to carry wildfire smoke across the northern tier Sunday from Montana and Colorado to the Dakotas and northern portions of Minnesota, Wisconsin and Michigan.
They also have air quality alerts in Colorado because of wildfire smoke across eastern Colorado, including Denver and Pueblo.