Major overhaul for Highway 34 east of Detroit Lakes begins June 5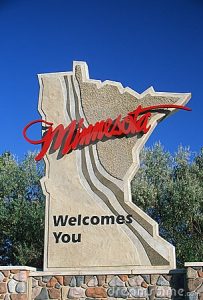 DETROIT LAKES, Minn. (KVRR) – It's about to get very difficult to travel on Highway 34 between Detroit Lakes and Osage.
A major road construction project is set to begin on June 5.
The Minnesota Department of Transportation says travelers along the heavily-used highway can expect detours, lane closures, delays, flaggers and pilot cars.
Portions of Highway 34 will be impassable at times. From one end of the project to the other, the detour could add 20 extra miles to your drive.
Trees will be removed from both sides of the highway in what's called a "clear zone" to make more room for out-of-control vehicles and to allow more sunshine to help with snowmelt.