Moorhead Man Sentenced For January Crash, Avoids Trial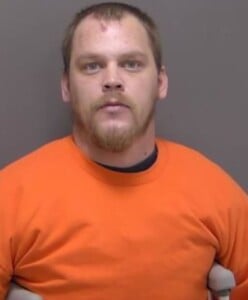 FARGO, N.D. (KVRR/KFGO) — A Moorhead man who injured two people in a head-on crash north of Oxbow in January and fled the scene is given a two-and-a-half year sentence after changing his plea.
The case of 28-year-old Alan Walker was set to go to jury trial Tuesday after he initially pleaded not guilty.
Prosecutors agreed to dismiss three of five felony charges in return for guilty pleas on leaving the scene of an accident that caused injury and escaping arrest.
Walker's SUV crossed the center line on County Road 81 and crashed into another SUV.
The people from Fargo had serious but not life-threatening injuries.
Walker fled the scene to his home in rural Clay County.
He was later located by deputies and brought to Sanford to be treated for his injuries where he tried to flee but a state trooper stopped him.