Gov. Burgum Talks Issues In Presidential Run on Fox Business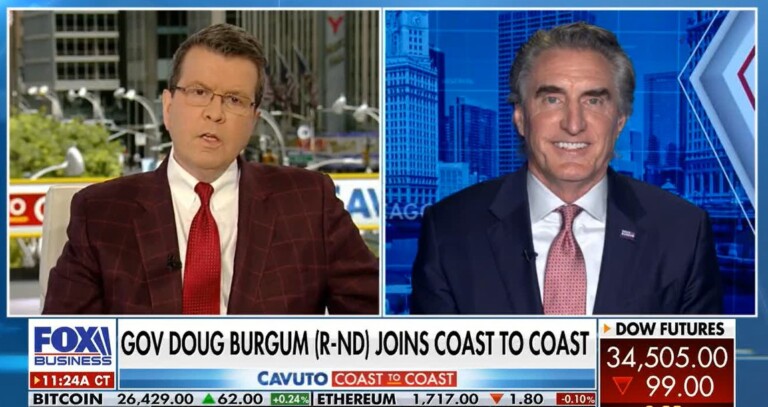 Presidential candidate Gov. Doug Burgum of North Dakota is weighing in on a number of hot button issues including the idea of issuing a pardon for former President Donald Trump.
Appearing on 'Cavuto: Coast to Coast', Burgum says that's a hypothetical and he would never commit to a pardon this early in the process.
He says President Biden could pardon Trump right now so the candidates could start talking about the issues that matter to all Americans.
Burgum says the country needs to figure out document management since both parties have had issues.
He also calls the U.S. an energy 'superpower' that could rule the world.
"We are a superpower in energy and whoever is the superpower in energy is the one that's going to rule the world and we're not doing that right now. We're giving up our advantage as a country because we're not willing to use the natural resources that we have," Burgum told Cavuto.
Burgum says his campaign already has donations from all 50 states and he expects to be included in the first GOP candidate debate in August on Fox News.