One Robbery Suspect Arrested, A Second Is Wanted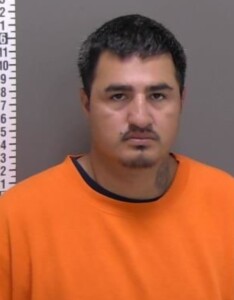 FARGO, N.D. (KVRR/KFGO) — One man is arrested and another is wanted for an early morning robbery last week in Fargo.
Police say 37-year-old Cody Littleghost was arrested August 2nd.
They are still looking for 31-year-old Julian Pickett of Moorhead.
Littleghost is charged with robbery, theft, and criminal mischief.
Police say the victim in the case met the men at the Empire Tavern.
He drove them to a store to buy cigarettes when one of the suspects cracked his window.
He ordered them to get out but says Littleghost started punching him.
They got his wallet and phone before driving away in his vehicle.
Police used video surveillance from a Fargo business to identify the suspects.