Grand Forks School Board Reviews Complaint Over 6 Books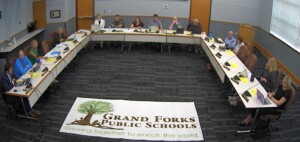 GRAND FORKS, N.D. (KVRR/KFGO) — Grand Forks School Board reviews a complaint about six books in school libraries.
The board agreed with a committee recommendation that the books remain, though not all decisions were unanimous.
Grand Forks County Commission recently received another complaint about two books.
The State's Attorney referred the complaint to police, and it was determined that no action would be taken.
Earlier this year, state Republican lawmakers targeted sexual content in public libraries with a new law, removing or relocating "explicit sexual material" from the children's collections.