Income Tax Rebates Begin Arriving Across Minnesota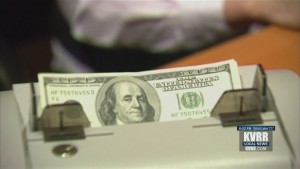 ST. PAUL (AP/KVRR) — Income tax rebates of $260 for individuals and up to $1,300 for families of five are already starting to show up in the bank accounts of about 2.1 million Minnesotans.
Revenue Commissioner Paul Marquart says the first 200,000 payments landed in bank accounts Tuesday night.
His department hoped to send out another 600,000 to 700,000 by the end of the day Thursday, and to finish with all the direct deposits Friday.
The rebates were part of a tax bill passed in May by Democrats who control the Minnesota House and Senate.
Republican Senate Minority Leader Mark Johnson, of East Grand Forks, called the rebates "a slap in the face to Minnesotans" that fell short of the tax relief Republicans wanted.