Train Derails After Crash Near Noyes, Minnesota, 3 People Hurt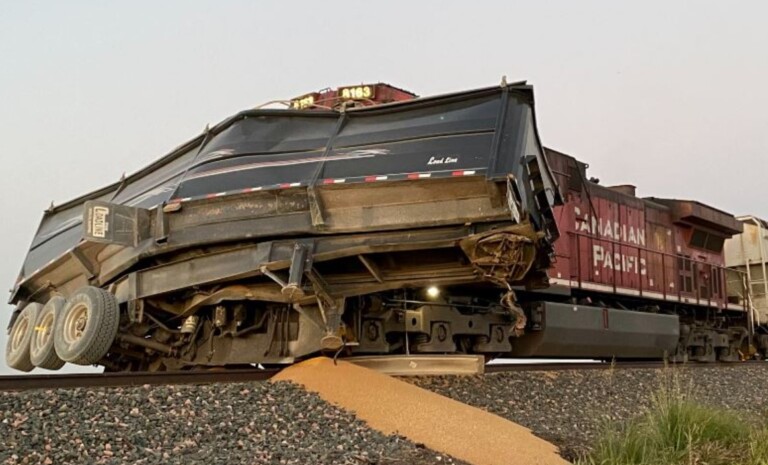 KITTSON CO., Minn. (KVRR/KFGO) — Three people are hurt when a truck trailer and train collide in Kittson County, Minnesota near the U.S.-Canada border.
Two crew members on the Canadian Pacific Kansas City train and the driver of the truck were taken to hospitals in Hallock and Cavalier.
Their conditions are not available.
Several train cars derailed but didn't tip over and a section of rails were torn up.
A large amount of grain was spilled from the trailer.
There are signs at the crossing.
Crews were on site overnight making repairs to the tracks and getting the train back online.