Update: Pedestrian dead after being hit by pickup in south Fargo
Parts of 13th Avenue S. are blocked off in Fargo Wednesday morning after a crash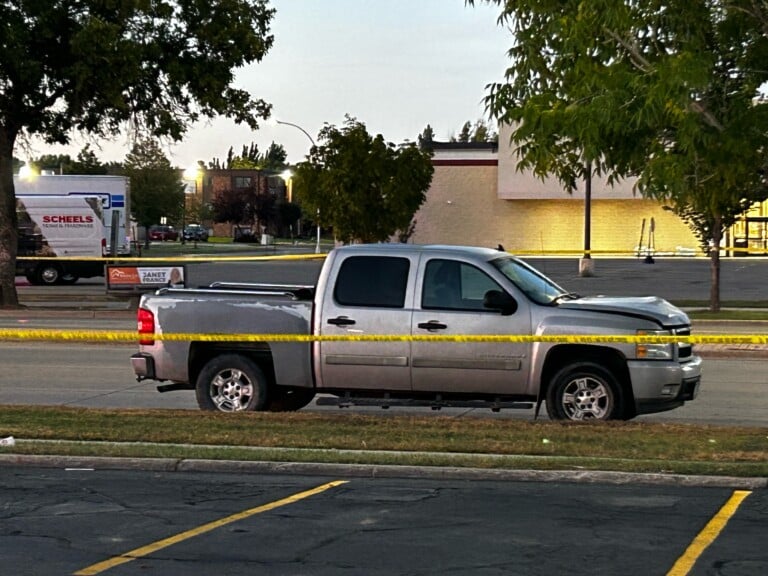 FARGO, N.D. (KVRR) – A woman who was walking across the street is dead after an early morning crash on 13th Avenue S. in Fargo.
The North Dakota Highway Patrol says at approximately 5:50 a.m., the 68-year-old woman was crossing the westbound lanes of 13th Ave S. when she was struck by a pickup. The pickup was traveling west on 13th Ave. S. in the middle lane of three lanes.
The woman was in, or near the marked crosswalk on the east side of the intersection when she was struck.
A 63-year-old man was the driver of the pickup. He was not injured. The identities of the victim and the driver have not been released.
13th Ave. S. was closed for several hours after the incident. The closure caused traffic to back up for several blocks.
The crash is being investigated by the North Dakota Highway Patrol.