Statue Valued at $900 Stolen From St. Mary's Cathedral Last Sunday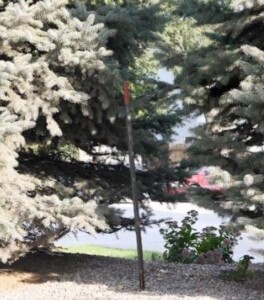 FARGO, N.D. (KVRR/KFGO) — A St. Mary's Cathedral statue valued at $900 has been stolen.
It was taken from the rectory yard outside the cathedral in downtown Fargo last Sunday, September 10.
The Catholic Diocese says church surveillance footage video shows a man drive up in a car around 2 a.m., grab the Mary statue, loaded it in the vehicle, and drove off.
A church spokesman says the video surveillance footage was too dark to get any details on the suspect's description.
This isn't the first time the church has experienced theft and vandalism.
This past January, the "Christ in Death" statue was damaged by vandals.
Two years ago, another statue of Jesus was spray-painted black.