24 Hours After Snowfall…Clean Your Sidewalks
With all the winter weather the past few weeks it's important to remember to clear the walkways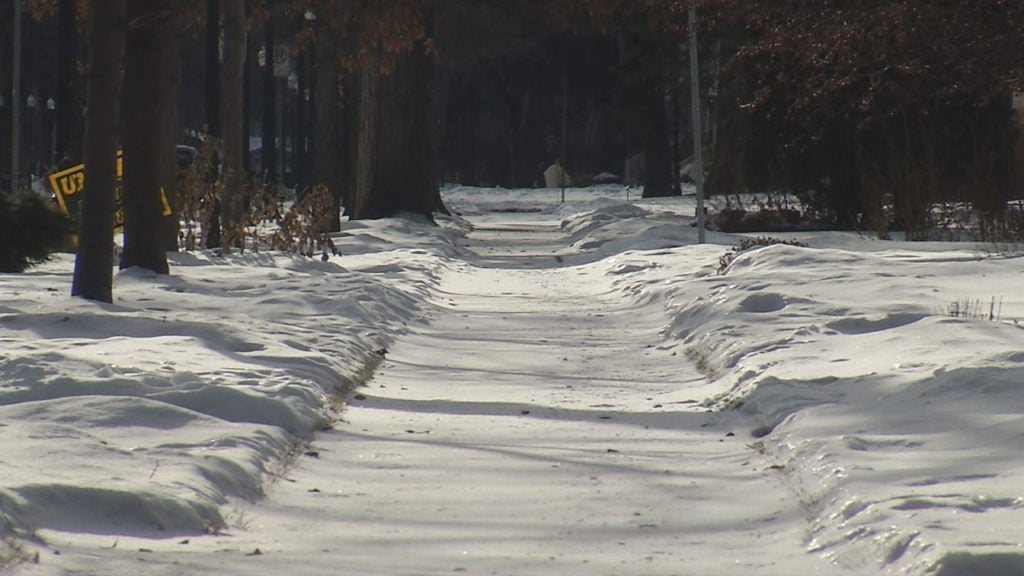 FARGO, N.D.
After this weekend's winter storm, sidewalks are covered in ice and if you're a homeowner, you could be responsible.
In Fargo, it is left to homeowners to clear their sidewalks.
You have until 24 hours after a snowfall to clean the sidewalk.
Failure to do so could end in a warning or a minimum $75 fine.
Snow must be dumped in your yard or on the boulevard but not in the street.
If your snow ends up in the street, you could face a fine of up to $500 dollars.
"It's a complaint based system so as we receive phone calls then we inspect, we issue warnings, we re–inspect and then if the sidewalk is failed to be cleared of ice or snow then we do that and assess the property," says Fargo Public Works Manager, Mark Williams
If you want to file a complaint about side walk conditions, click this link.