Protesters Break DAPL Agreement; Arrested by Law Enforcement
Law Enforcement Says Protesters Seem to Argue With One Another Over Whether or Not to be Peaceful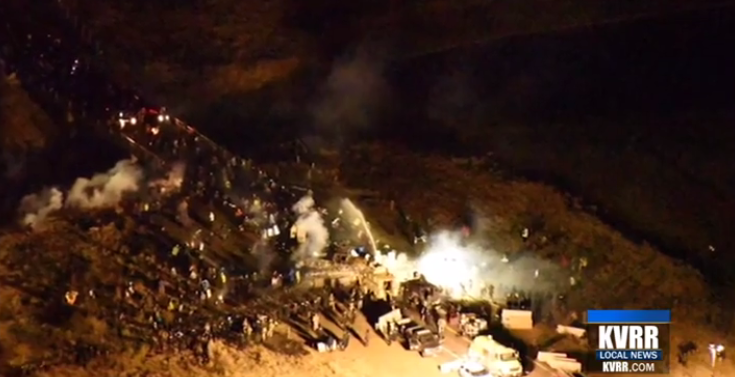 Five protesters have been arrested despite having an agreement with law enforcement.
According to Morton County Law Enforcement, a group of protesters crossed the Cannonball River after they were ordered not to.
An agreement was made earlier this month between law enforcement and tribal leaders that officers would move away from the Backwater Bridge if protesters stayed off the bridge and avoided conflict.
Law Enforcement says many protesters urged everyone to be peaceful while another group of protesters shouted back they would be getting their weapons.
Tuesday's arrests bring the total number to 577 since Dakota Access Pipeline protests began.