Perham Man Arrested, One Hospitalized in Accidental Shooting
Police say they believe the shooting was an accidental discharge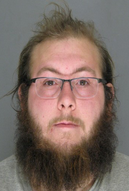 One man was arrested and another man was flown to a Fargo hospital after what Perham police believe was an accidental shooting.
It happened Saturday afternoon at a house which contains several apartments on 2nd Street Southwest.
Police tell us Melvin Spooner's gun went off in his upstairs apartment, striking a person in a downstairs apartment.
The name and condition of the person shot hasn't been released.
Spooner was charged with reckless discharge of a firearm.