What do You Think of President-Elect Donald Trump's Cabinet Nominees?
Senator Heidi Heitkamp says hearing from voters will help senators as they go through the confirmation process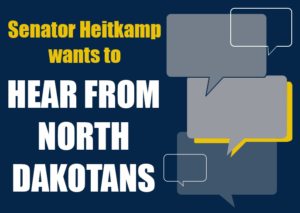 Senator Heitkamp wants to hear your thoughts on President-elect Donald Trump's cabinet nominees.
The senator has launched an online portal on her website that will allow people to leave their comments and questions.
Heitkamp says the feedback will be important as senators go through the confirmation process.
Trump has nominated nearly 20 people to head executive departments, and dozens of others to fill lower spots in his administration.
Those nominees are expected to come before the Senate for a hearing and a vote.
You can find a link to the portal by clicking here.