Eli Young Band: Show Will Go On Despite Losing Tour Bus on Way to Mahnomen
The Eli Young Band says their tour bus went up in flames and they lost possessions they can't replace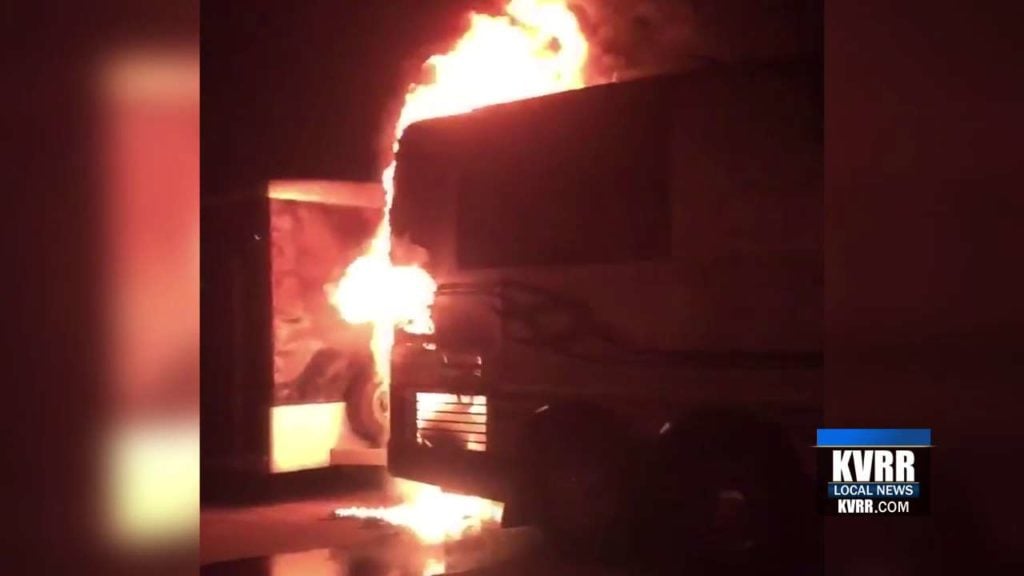 A country group heading to Shooting Star Casino in Mahnomen for a show on Friday is out a bus and electronic and sound equipment.
"The bus just caught fire in the back of the engine everyone just so everybody knows it's gonna burn to the ground," said the bus driver.
A tour bus and trailer belonging to Eli Young Band caught fire last night on the Kansas Turnpike.
The band wrote on Facebook that they lost more than just a bus, they lost memories and possessions that they can't replace.
The driver was the only person with the bus when the fire started in the engine compartment.
He had just filled up the bus and parked it for the night, and escaped.
Shooting Star staff sent the band their well wishes and said Eli Young Band has confirmed that they "will" perform Friday night in Mahnomen.