Sen. Hoeven Accuses Obama Administration of DAPL Delays
Senator John Hoeven says the Trump Administration should approve the final easement on DAPL immediately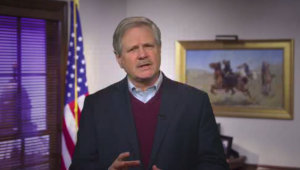 Senator Hoeven claims the Obama administration is again trying to delay the Dakota Access Pipeline project by changing the rules.
He says a new environmental impact study will impose months and perhaps years of additional delay and difficulty on the people who live and work in the pipeline area.
He says the company has complied with all federal and state requirements and should now be allowed to complete the project.
Hoeven says since the current administration will not issue the final easement, the Trump administration should approve it without delay.