UPDATED: Marshall County Sheriff Asking Evacuees to Find a Safe Place to Stay
Witnesses say the building is a total loss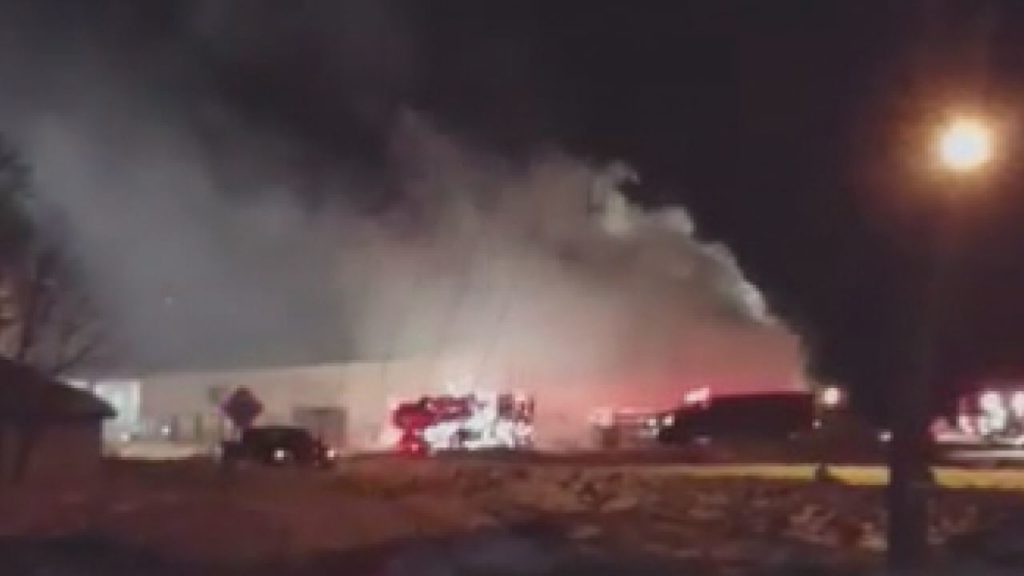 UPDATE:
Marshall County Sheriff Jason Boman confirms that multiple people have been displaced from their homes around the Nordic Fiberglass building in Warren, Minnesota.
He posted an update on the official Facebook page for the sheriff's office asking people who have been asked to leave their homes need to find a place to stay because they don't know when they can give an all clear.
Sheriff Boman asks people to contact the sheriff's office at 218-745-5411 so they can help with housing if people are unable to find a place to stay.
PREVIOUS CONTENT:
Some breaking news out of Marshall County, Minnesota.
There has been a massive fire at Nordic Fiberglass in Warren.
Authorities tell us it broke out around 7 o'clock and we're told it was in a building called Plant 9.
The company produces products for the electrical industry and has been in Warren since 1986.