More Than a Thousand Gather at Anti-Trump Protest in Minneapolis
Protesters say they want to stand with their immigrant sisters and brothers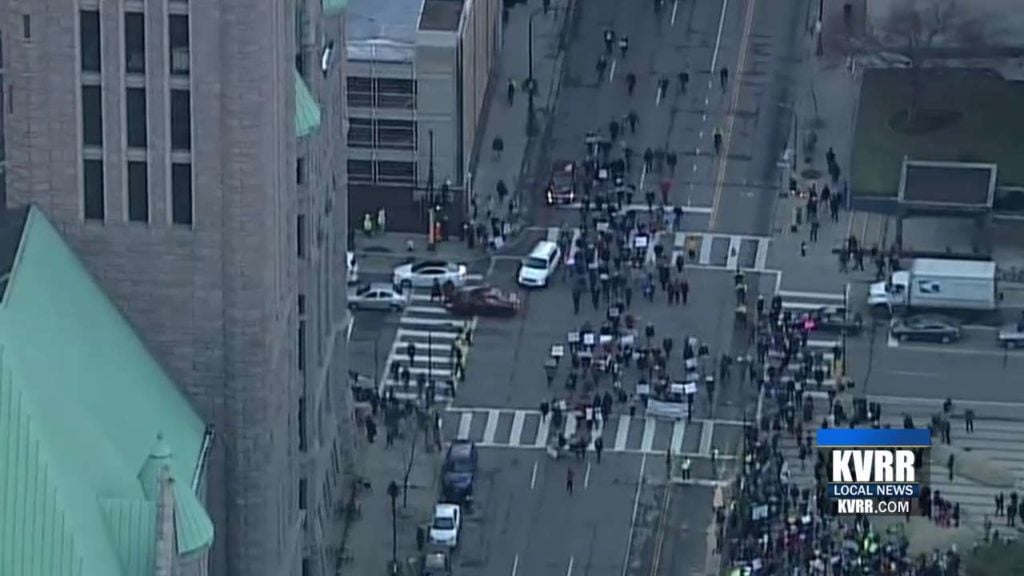 Another anti-Trump protest pops-up in downtown Minneapolis.
The Anti-War Committee organized the protest in response to President Trump's immigration executive orders.
More than a thousand people showed up this afternoon at the Minneapolis Federal Building.
A spokesperson says the group wants to send a message to the president and stand in solidarity with their immigrant sisters and brothers.
They say they will not be silent as Trump promotes anti-Muslim bigotry.