West Fargo Begins Search for New Police Chief
Mike Reitan was terminated as police chief Monday evening during a city commission meeting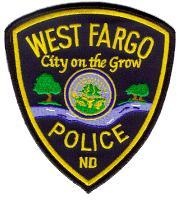 WEST FARGO, N.D. — The City of West Fargo is planning to begin its search for a new police chief following the termination of Mike Reitan.
A spokesperson for the city says they will first review the job description of the position.
It will be open to both external and internal applicants.
There is no timeline set for this process.
Jerry Boyer, who is the assistant chief of police, has been acting as interim police chief since Reitan was placed on leave.
Reitan was accused of creating a hostile and toxic work environment.