Verizon Brings Back Unlimited Data Plan…Sort of
Verizon bringing back its unlimited data plans is like a dream come true for users, especially if you like to stream apps like Netflix and Hulu from your devices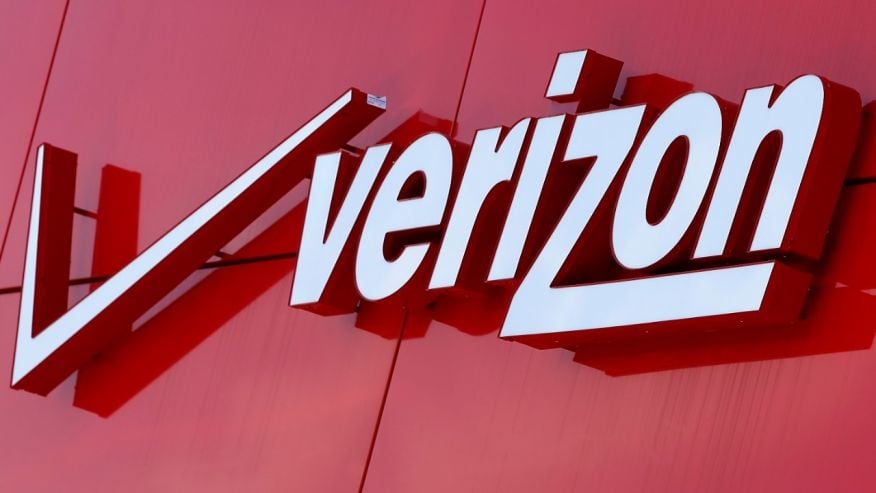 NATIONAL — Verizon said it's not just unlimited…it's Verizon Unlimited.
The company said beginning Monday, Verizon customers can sign on for their new plan that offers unlimited data, talk and text for just $80 for one line, $70 for two lines, $54 for three lines and $45 for four lines.
It's important to note lines two through four are billed "per line".
If you switch from a competing carrier, you also can be eligible for a free smartphone.
According to Verizon's website, the plan allows customers to stream HD video and also includes up to 10 GB of mobile hotspot and calling and texting to Mexico and Canada.
Verizon cut their unlimited plans in 2011, stating the streaming of large amounts of data were putting a strain on their resources.
Can the Network Handle the Load?
Verizon bringing back its unlimited data plans is like a dream come true for users, especially if you like to stream apps like Netflix and Hulu from your devices.
The company's unlimited data plan is for 4G LTE customers only…and if you're thinking who runs on anything slower, you may be surprised.
AT&T shut down its 2G network in January and Verizon announced plans to shut down it's 2G CDMA 1X network by December of 2019. T-Mobile is hinting they won't shut down the 2G network until 2020 but they are reducing the 2G and 3G networks to focus on LTE.
Sascha Segan, who is a lead mobile analyst with pcmag.com, said there are still areas where 2G and 3G are important. Segan's article, from June of 2016, states 2G and 3G technology is used in machine-to-machine modules like vending machines and water meters. These modules transfer small amounts of data and don't need high speeds to do it. The article also points out areas that use more 2G and 3G and what carriers rely on those speeds in those areas.
So…What's the Catch?
Verizon is offering the unlimited data plan…but beware. There are some items in the fine print you may want to know about before scrambling to change your plan.
The plan said you'll get unlimited data with the "fast LTE speeds" but only if you stay under 22 GB. With many people using 2GB to 4GB per month, the unlimited plan may or may not be the best bang for your buck.
If you use your Verizon service as a mobile hotspot or for tethering, any data you wish to use after 10GB will be cut to 3G speeds.
If you go over 22 GB, the company reserves the right to "manage your network usage" and it may prioritize other Verizon customers' data over yours during times and places of "network congestion".
Your international data will also be cut to 2G speed if you use more than 500MB in one day and your domestic data roaming service will be set at 2G speed.
The fine print also states if more than 50 percent of your talk, text and data in a 60 day period is in Canada or Mexico, the company will limit or remove service.
Verizon, Compared to the Competition
How does the company's new plan match up next to its major competitors?
In August of 2016, Sprint began offering their unlimited talk, text and data beginning at one line for $60 with, of course, their own set of fine print. They are currently running a discount on that plan and knocking off $10 if you sign up.
T-Mobile offers you up to four lines, unlimited talk, text and data for $180 per month with no extra fees or surcharges added on after.
AT&T offers you unlimited as long as you are also a customer of DirecTV.
According to Fortune, T-Mobile added more than three million customers in 2016, beating out Verizon's 2.3 million and Sprint's 910,000.
The article also stated Verizon has spent more than T-Mobile and Sprint on cell site upgrades and wireless infrastructure.
Reacting to Verizon's unlimited news, there were mixed reviews from the two rival companies. CEOs of both T-Mobile and Sprint each tweeted at Verizon's new CEO, Ronan Dunne.
Verizon's Unlimited Plan Price Breakdown
There is another important item to note on Verizon's price for their unlimited plan. While the plan is offering $80 per month for one line, customers must enroll in paper free billing statements and sign up for their auto pay feature in order to take advantage of the plan. The auto pay is only available through your checking account or debit card.
There is also a $65 account access fee added on to your bill if you only have one line, but since auto pay is required, they'll take $5 off.
If you are signing up for two to four lines, your access fee is $110 dollars and they'll take $10 off for auto pay.
Also, don't forget the $20 access fee per smartphone.
If you're only signing up for yourself, you could be looking at a bill of about $160-$190 depending on whether you are eligible for a free smartphone (if you are switching from another carrier).
If you're signing on a family of four, your bill could be $370-$400 for this new unlimited plan, again, depending on taxes and if you are eligible for other discounts.
Verizon also offers other discounts on your bill. You can find them by clicking here.