U.S. Army Corps of Engineers Sending Cleanup Crew to Main DAPL Protest Camp
Officials say they are concerned about an environmental disaster zone after early spring melting is mixing with human waste and garbage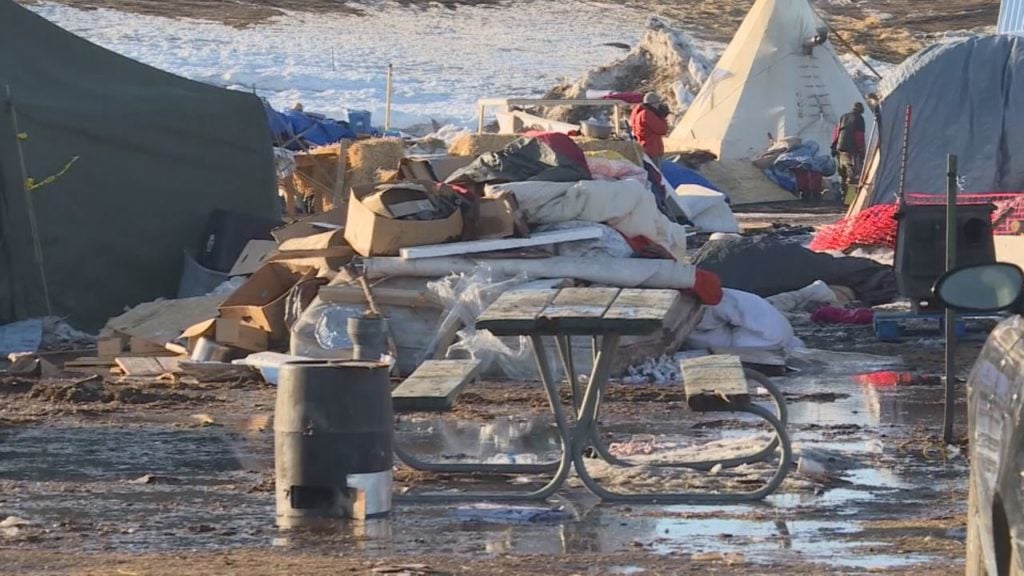 MORTON COUNTY, N.D. — The U.S. Army Corps of Engineers is sending a crew to help cleanup the main Dakota Access protest camp.
Sen. Hoeven says the Corps has agreed to have a crew on site by the end of the week.
He says the area needs to be cleared to help prevent an environmental disaster if the area floods.
The Standing Rock Sioux began coordinating a cleanup in late January.
State officials say it isn't going fast enough.
"The tribe started that effort but they need help to make sure the debris doesn't get washed into the river as the melting and flooding starts," cautioned Senator John Hoeven. "We've also been working with the White House to get more federal law enforcement to work with state and local law enforcement and make sure everything is done safely."
Work on the final stretch of the pipeline under Lake Oahe is underway after the Corps issued the easement needed for the project.