Six Facing Charges in Deadly Sioux Falls Crash
Six are facing charges in the death of teen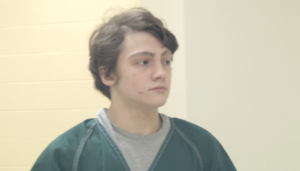 SIOUX FALLS, S.D. — There are now six people facing charges in a deadly car crash in Sioux Falls.
One teen is charged with murder and now police say his parents have been arrested after they tried to allegedly cover it up.
Police say Joseph and Vicki Lingor, the parents of Alexander Lingor, 16, the teen charged with second degree murder and first and second degree manslaughter in the killing of Kareem Cisse, 15, allegedly lied to them about details of the case and tampered with evidence.
Police say Lingor, along with two other passengers also charged with lesser crimes, ran the car Cisse was a passenger of, into a tree during a high speed chase.
Police say the crash was over a drug deal double cross in which people in Cisse's car allegedly stole drugs from Lingor.
They say Lingor's parents then tried to protect their son and his two passengers.
"We believe that they continued to provide false information to us in regards to the incident and also tampered with evidence regarding… to the vehicle involved in the incident," said Sioux Falls Police Lt. Michael Colwill.
The driver of the vehicle Cisse was riding in is also under arrest.
Nyounkpao Kyne is charged with first degree DWI, Vehicular Homicide and second degree manslaughter.
Lingor, who is being tried as an adult, is facing life in prison.
Since he is a juvenile, he could have the opportunity for parole.