UND's Faison Named Under Armour FCS Athletic Director of the Year
Fighting Hawks featured two Big Sky champs and a National Champion hockey team in 2016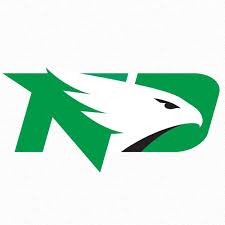 GRAND FORKS, N.D. (UND Athletics) – The National Association of College Directors of Athletics (NACDA) announced today that University of North Dakota Athletics Director Brian Faison has been chosen by his peers as a 2016-17 Under Armour Football Championship Subdivision Athletics Directors of the Year.
"On behalf of the Big Sky Conference, congratulations to North Dakota's Brian Faison for his Athletics Director of the Year Award honor," said Big Sky Conference Commissioner Andrea Williams. "Brian continues to be a great leader for the athletic department and the coaches, athletes and personnel he represents. This prestigious honor and recognition is much deserved and we are proud of Brian's achievements."
The Under Armour AD of the Year honorees are selected by athletics directors at each level of college athletics. Four athletics directors at each level are recognized. Under Armour is in its ninth year of sponsoring the awards.
"Once again, we are proud to honor the 28 directors of athletics, from all levels of NACDA's membership, as the Under Armour Athletics Director of the Year Class of 2016-17," said NACDA Executive Director Bob Vecchione. "This award was created by the leadership of NACDA in 1998 to honor those athletics directors who have done an outstanding job in the eyes of their peers. In the 19-year history of the program, we have honored in excess of 425 of the top athletics directors in the industry."
UND Athletics enjoyed a successful 2016, capped off by the national championship won by the men's hockey program. The football program won the 2016 Big Sky Conference regular season championship and appeared in the Division I FCS Playoffs for the first time. Also for the first time, UND volleyball advanced to the NCAA Division I Tournament after it won the Big Sky regular season and tournament championships. All three of those programs are led by head coaches hired by Faison since 2014.
Record revenue was produced in 2015-16. Over $4,300,000 in ticket revenue and more than $2,880,000 was secured by the Champions Club, the annual giving organization for UND Athletics. Both of those areas have broken records each of the last five years.
Academically, UND Athletics had its second-highest GPA in department history in 2015-16 at 3.201, just off the all-time record set the year prior. Three student-athletes received NCAA Postgraduate Scholarships.
UND student-athletes remained active in the community, donating a record 9,513.7 hours to community service projects.
Two significant UND athletics facility changes occurred in 2016. In the spring, UND football held its first indoor spring practice in school history inside the UND Athletics High Performance Center. In December, UND hosted its first indoor track meet in more than 30 years. Video boards were added to the Betty Engelstad Sioux Center prior to the 2016 volleyball season, making a positive impact on fan experience.
"This award is a reflection of the work done by our staff, coaches and student-athletes at UND," Faison said. "They continue to get the job done for Fighting Hawks Athletics in the classroom, in competition and in community service."
Faison will be recognized at the James J. Corbett Awards Luncheon at the NACDA Convention in Orlando, Florida on Tuesday, June 13.
To be eligible for the honor, the AD must be in that role at an institution for a minimum of five academic years; demonstrated a commitment to higher education and student-athletes; continuous teamwork, loyalty and excellence; and the ability to inspire individuals or groups to high levels of accomplishments. Additionally, each AD's institution must have passed a compliance check through its appropriate governing body (i.e., NCAA, NAIA, etc.), in which the institution could not have been on probation or cited for a lack of institutional control within the last five years during the tenure of the current athletics director.
Nominators were NACDA-member directors of athletics, institutional presidents and conference commissioners, as well as other respected intercollegiate athletics administrators. Special Divisional Selection Committees composed of current and former directors of athletics, current and former commissioners and other key athletics administrators voted on nominees for the award.
A complete listing of Selection Committee members can be found on NACDA's website at www.nacda.com.