No Travel Advisory in Parts of North Dakota
A no travel advisory is out for all of northwest and north central parts of the state due to blowing and drifting snow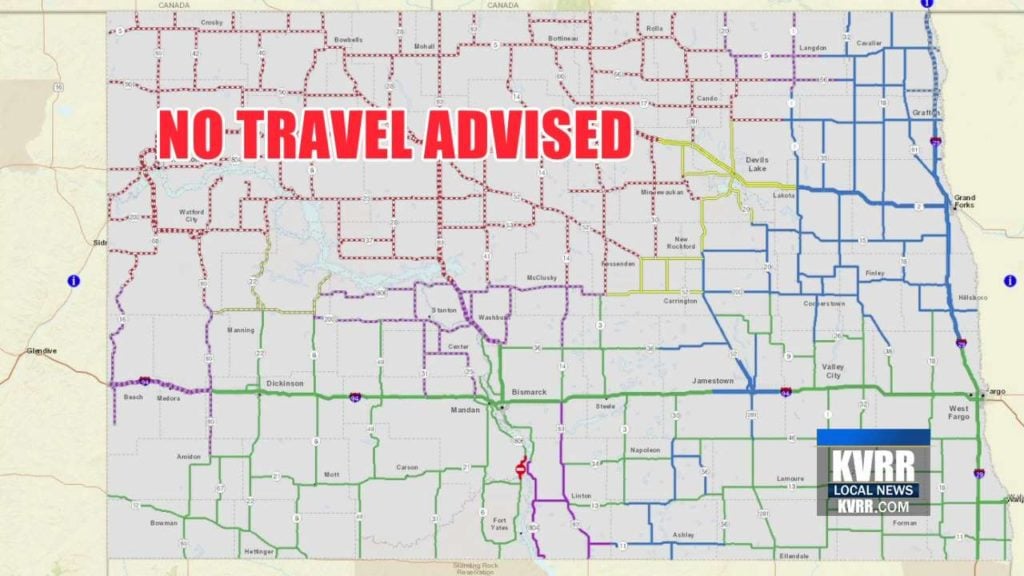 NORTH DAKOTA — Conditions have gone from bad to worse in North Central North Dakota.
The DOT has closed Highway 83 from Minot to the Minot Air Force Base due to multiple accidents blocking the roadway.
A no travel advisory is out for all of northwest and north central parts of the state due to blowing and drifting snow.
Heavy snow is falling in the Devils Lake Basin with parts under a blizzard warning.
The line of snow is moving east.