Sen. Franken Calling Out Attorney General for "Insulting" Responses on Meetings with Russia
Franken made those comments during the Senate confirmation hearing of U.S. Attorney Rod Rosenstein for the position of deputy attorney general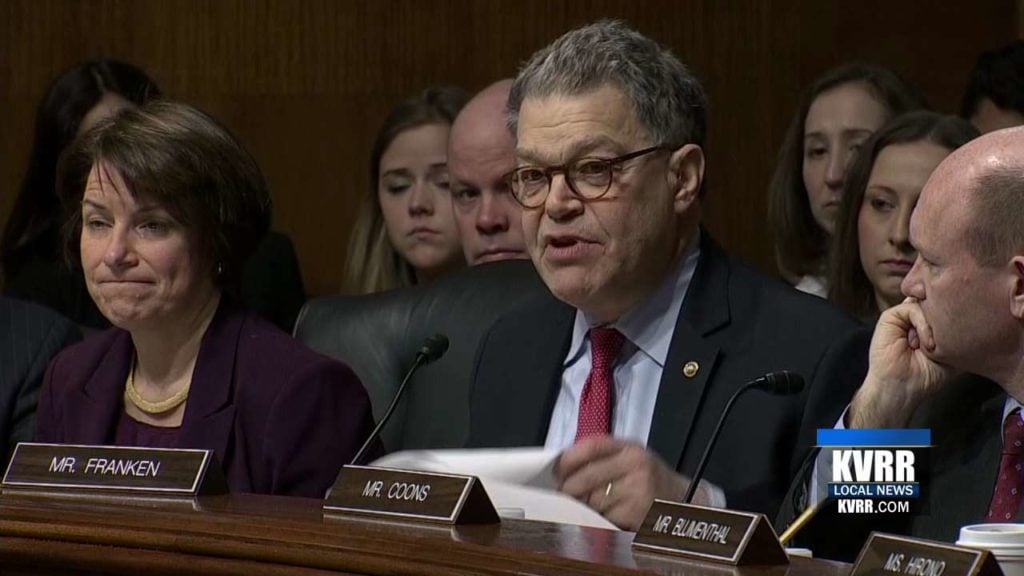 WASHINGTON, D.C. — Minnesota Democratic Senator Al Franken is still not satisfied with the clarification given by Attorney General Jeff Sessions and his involvement with Russian government officials.
"I think he owes it to this committee to come back and to explain himself," said Sen. Franken. "He answered a question I didn't ask. And for him to put this in his letter as a response is insulting."
Franken made those comments during the Senate confirmation hearing of U.S. Attorney Rod Rosenstein for the position of deputy attorney general.
He read some excerpts from a letter by Sessions and said the attorney general's responses were inadequate.
Sessions has recused himself from any investigation involving alleged Russian involvement in the 2016 presidential campaign.